Unfortunately, Mark Hunt has recently moved on to pastures new, so we have reluctantly had to discontinue our popular Weatherblog.
You can read Mark's final post from the Weatherblog below.
---
GDD Log Spreadsheet
If you are looking for the GDD Log Spreadsheet...
---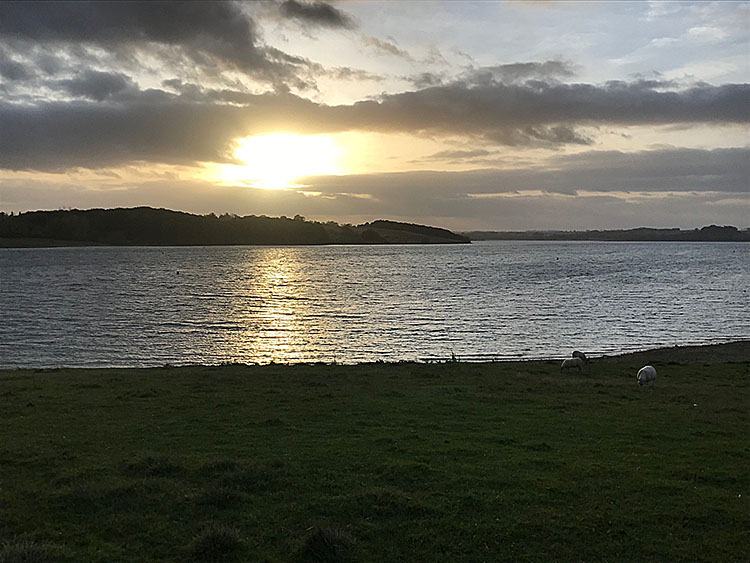 17th February 2022 – Last Blog Here…
Hi All
Sorry for my blogging absence over the last couple of weeks but I've had a lot to sort before publishing this my last blog hosted by Origin / Headland Amenity.
As you may remember last year I dropped down from my full-time position to a part-time one and now at the end of this week, I'm drawing a line under that and going on to pastures new.
I've thought a lot about this blog as the sun sets on this chapter of my life. I've thought about what I write, how relevant it is to you guys, the recipients and the amount of time it takes me to do it properly. (I have to say it was nice for a couple of weeks to have my Mondays back for the first time in 11 years.
'Relevance' is a key term here for me because as my working role changes I was concerned that I'd no longer be able to write content that was useful, educational and hopefully, occasionally, thought-provoking. I've kind of squared this circle now in my mind and think that yep my blog content will change as my work changes, but maybe that's no bad thing. I'm not retiring totally from this industry that has been my passion for just about all my working life, just working in a different part of it in the future, in a different way.
Finishing with Headland Amenity / Origin brings to an end a big chapter in my working life and before I type anything else I'd like to thank my close work colleagues and customers for making that time so enjoyable. It's been a blast lads and lasses, a rodeo ride from the early days at Headland to where we / you are now. You know who you are and to me you're great people, to whom I am personally indebted. Thanks for putting up with me as I know I'm not the easiest person sometimes. On that note, I do remember famously starting an argument with a then fellow director whilst driving on the M25 at Dartford Tunnel and finishing it somewhere on the A43 near Silverstone. Man that was some disagreement Mark !!!!
I'd also like to thank my direct Origin management for the same reason and wish them all the best in what is undoubtedly the most volatile market situation I've ever known. Full stop.
And of course you, the consumers of this blog, thanks for sticking with me and hopefully in the future as well. A big shout out as well to all the contributors who have judiciously sent me their weather data year after year. Thanks, I couldn't have done it without you pure and simple and I hope you'll continue to do so in the future. I could go on but this is already in danger of becoming a rival to Father Teds, Golden Cleric speech, so I must desist.
And so to the future….if you want to stay in touch, read future blogs and the like, then follow me on my personal LinkedIn page by clicking here
All the best and thank you….
Mark Hunt